According to Ayurveda, the nerve system is ruled by the Vata dosha. Doshas are the bioenergetic systems of the body, and Vata is one of 3 doshas of the human system: Vata rules movement, pitta manages metabolism, and Kapha takes care of the tissue, bones, and lubrication. All the doshas are interdependent and interact with one another. When you consume food, Vata transports the food to the digestive system, which is lubricated by Kapha and will be digested by pitta.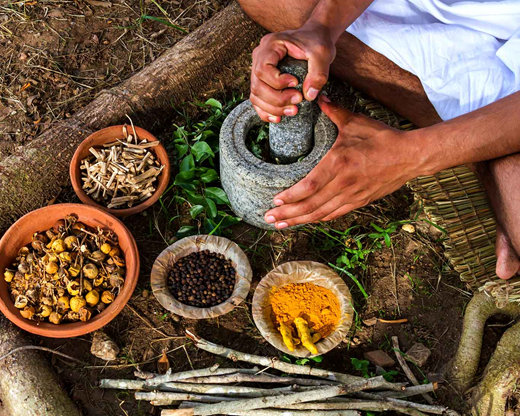 As Vata is associated with prana energy, it is considered the most important dosha. The Sanskrit word for "vital life" is prana, which refers to the life-giving vital force that sustains us all. Vata is the element that manages the mind, nervous system, psychological processes, circulation of blood, somatic nerve system, and food and waste movement. If you have a Vata imbalance,it is advisable to seek help from the best ayurvedic doctor in Navi Mumbai.
The Kapha dosha vitiation complex causes profuse tissue development, while it is of poor quality. The Majja dhatu (nervous system) grows denser and thicker, causing nerve impulses to move more slowly (prana). This manifests itself in the mind as slower sensory information processing and in the body as slower response times. If the Kapha dosha continues to rise, it may not only slow down but also block or hinder the flow of prana. As a result, the flow becomes erratic. Symptoms of abnormal pranic flow caused by a blockage are commonly mistaken for Vata dosha and misdiagnosed as a basic Vata imbalance.
When the Pitta dosha is vitiated, tissue development is limited to moderate. The tissue that is created is extremely efficient. Prana is a life force that flows freely through the neural system. The processing and reaction times are extremely fast. When the pitta dosha rises too high, the tissue forms become overheated, prone to inflammation, and metabolism speeds up. Neuritis is caused by inflammation. Excessive metabolism causes the protective structures surrounding and within the nerves to be burned off. Degeneration of the myelin sheath, as seen in multiple sclerosis, and post-viral disorders are two examples. Neurological structures in the brain may also burn away. In some situations of Parkinson's disease and dementia, this happens.
A Vata imbalance has a negative impact on our ability to create since Vata regulates not only the neurological system but also our creativity. Anxiety is the most common indicator of Vata imbalance, especially in extremely sensitive persons. When we get nervous, our attention is drawn to the source of our distress. Thus, we are not able to progress in our creative process unless the cause of our fear is addressed. Severe stress is the consequence of not resolving it, and we may feel blocked. Anxiety causes emotions to take precedence over logic. Anxiety and dread cause one's thoughts to race and disrupt one's thinking process. It impairs one's ability to think clearly and damages the nervous system.
Although the Vata dosha is all about movement, excess movement or disturbance around can generate uneasiness. To be effective, Vata needs a mix of stability and mobility. Vata becomes weighed down without a sense of safety; with a sense of safety, Vata feels wonderful and can grow.
Because extremely sensitive persons face so much chronic stress and other difficulties, they must be very careful to keep their Vata dosha in check. Finding the perfect mix between stability and flux is difficult. The daily routine is a good place to start.
A Healthy Daily Routine Can Help the Nervous System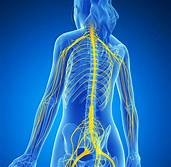 Ayurveda advises getting up early in the morning, eating 3 times a day, with the major meal served in the afternoon when digestion is at its best, and going to sleep by 10 p.m.
To balance the Vata and ensure healthy nervous system functioning, the best Ayurvedic doctor in Navi Mumbai recommends the following schedule:
1. Get up early in the morning
2. Cleanse the body by eliminating waste.
3. Wash your hands, feet, face, mouth, eyes, and nose briefly to wake up your sense organs.
4. Meditate.
5. Oil-based self-massage called abhyanga, followed by a shower.
6. Exercise: Yoga is a wonderful option.
7. Breakfast.
If you want, you can include more cleansing activities in this timetable. To aid digestion and excretion, some people drink hot water first thing in the morning. To get rid of toxins, you can scrape your tongue. Morning breathing exercises are also beneficial because they help to detoxify the mind. Breathing exercises redirect our attention away from anxious thoughts and toward our breath. As our attention changes away from the thoughts that cause anxiety, our anxiety symptoms fade. This aids in the appropriate functioning of the neurological system by balancing the Vata.
The above techniques are designed to flush out toxins and rev up the digestive system. They help in enhancing one's mental and physical health.
Anxiety is based on the law of attraction, which states that like attracts like. Anxiety thoughts lead to further anxiety thoughts, which intensify anxiety sensations. It causes anxiety to increase, thereby damaging the nervous system. As a result, anxiety control is critical.
Anxiety can be managed with Ayurvedic treatment. Ayurvedic treatment helps to balance Vata and allows the neurological system to operate properly.
If you have issues in your nervous system, Ayurveda is the finest treatment option. Get your nervous disorders treated at an ayurvedic clinic in Vashi.