Obesity or overweight have become the reason for concern for all these days. It requires proper dedication along with medical help to get rid of this issue.
Many people in Navi Mumbai are looking for a safe way to eliminate overweight and related complications other than a surgical procedure. Here, acupuncture can be a useful option for them.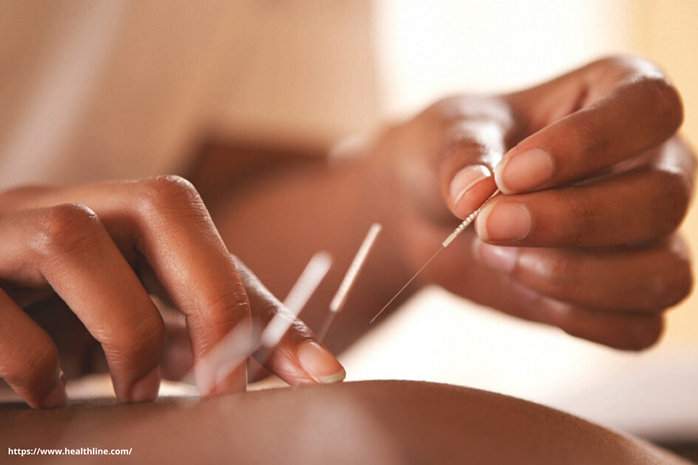 Dr. Kalpesh Mande is providing effective acupuncture treatment for weight-loss programs.
Acupuncture is a typical Chinese medical procedure that involves the injection of very thin needles into the skin to stimulate various points on the body.
Many researchers have focused on acupuncture's ability to treat pain, especially headaches and neck, hip, knee, and osteoarthritis pain.
However, there haven't been too many reports on how acupuncture can help with other health problems like weight reduction.
What exactly does acupuncture have to do with weight loss?
Acupuncture can cause your body to release certain chemicals such as serotonin and endorphins, which are the "feel-good" hormones. These hormones we need to live a regular, happy life.
Acupuncture may have some possible advantages if you are trying to feel better in general. Because of those benefits, it is possible that if you are in a good mood, you will be able to achieve your weight loss targets more efficiently.
Weight loss with acupuncture
People who believe in acupuncture claim that by stimulating the body's energy supply (chi), acupuncture can affect different aspects that can help to lose your body weight, such as:
boosting metabolism
appetite suppression
reducing tension and its effect on the part of the brain that controls hunger
As per ancient Chinese medicine, malfunction in your body is the main reason for weight gain. These malfunctions can arise for various reasons.
Any malfunction in
Spleen
Liver
Thyroid gland
Kidney
So, in treating weight loss treatment, your doctor will target these body parts with Acupuncture.
Acupuncture in the ears for weight loss
Acupuncture doctors often use the ear to help you lose your body weight. Acupuncture in your ear can control your craving for food.
Acupuncture doctors use a technique similar to this to help cigarettes, and opioid addicts kick their habits.
So, how many sessions will you require?
While different acupuncture practitioners prescribe different types and lengths of therapy, having multiple treatments a week for six to eight weeks is well known for losing moderate body weight.
It will be better to book an appointment with your acupuncture specialist Dr. Mande to know in detail about the treatment.
Now let us see what is the advantages and side effects of acupuncture?
The advantages and side effects of acupuncture depend on the practitioner's training and expertise, along with the cleanliness of the needles.
Before availing of the treatment, you must do proper research about the acupuncturist. Check whether your doctor is certified and having adequate experience in treating the same. Otherwise, you can experience dangerous side effects such as:
Infections
Punctured bones and organs,
Trouble in your lungs,
Central nervous system injury.
Now that we have learned about various aspects of acupuncture let us talk about the expenses related to the treatment.
Affordability is the most crucial aspect of any treatment. So it is essential to know in detail about the cost of acupuncture. If you are looking for acupuncture therapy at Dr. Kalpesh Mande's Ayurveda and Physiotherapy Clinic in Vashi, you can have the treatment at an affordable cost. Here the treatment will cost you an average of Rs—1500 for each session.
Acupuncture can help your weight loss program, but research is limited, and evidence is contradictory. It can help you lose weight, although it is unclear if the benefits are due to acupuncture or due to your positive outlook, which encourages you to make healthy lifestyle choices.
Today, the proof is not so strong enough to show that acupuncture will help you lose weight. If you are interested in giving it a chance, here are everything you should know:
Talk to your doctor about the benefits and drawbacks.
Combine therapy with healthier eating and other fitness choices.
Select a certified and qualified professional.